Mobile Tower Crane Maintenance
Our service department: heart of MTC. You value a reliable partner, especially after achieving a mobile tower crane. As no one else we know that a well organized service department is a strong argument for you to buy a mobile crane. Without any hassle you always want to use your crane. Therefore we see the well running of you crane as our service priority. From our first contact onwards we look, with you, to the most suitable solution. Mostly simply by answering the telephone. Should it however be necessary or demanded our service engineers will come to your location and get you on the move. This is what we call 'flexible service'. This also counts for our quality and stock of spare-parts. From our stock in Veghel we can react immediately to you demands.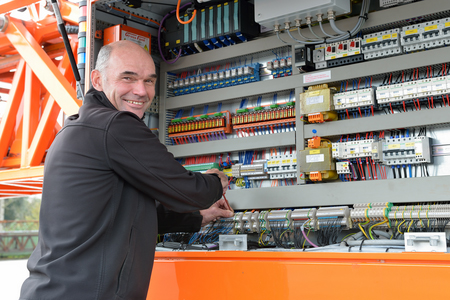 Inspection of your crane
Every crane should be inspected on a regular basis every year. This could be by law or by your own wishes. MTC is certified by Dutch law to execute these inspection. We would be more than pleased to do these for you. If necessary our service engineers can give you immediate advise on the status of you crane and we can repair/improve your crane directly on your site or in our workshop.
Preventive maintenance
A suitable maintenance contract can limit the downtime of your crane to an absolute minimum. Also preventing you from unpleasant surprises on your working sites.
Also refurbishing or even rebuilding your cranes is possible. If requested in close cooperation with your insurance company.